The dictionary defines Success as:
"The favorable outcome of something attempted or the attainment of wealth, fame, etc."
I believe that each person is successful in their own way and it is up to them and no one else to define what makes them a success!  I'll let the S.N.W.C clients share in their own words how they define success.
ENCOMPASS BUSINESS SYSTEMS
"As an employer, I am concerned with the well being of my employees, and the impact that it has on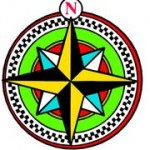 my small Accounting/HR Company. If one person is unexpectedly out, or working but not feeling well, it affects the performance of the whole team.  I invited Brian to do a 'wellness assessment' for us, not knowing how comprehensive it would be.  His written assessment was far more in depth than I could have imagined.  In his visit to our office he also identified some environmental improvements that were implemented, and a communications board that was put into use.
We are eating better, losing weight, and taking time to exercise at the gym we chose to join. Doing this as a group has made us accountable to each other, and kept us going when we might otherwise get too caught up with the day. The absenteeism has been reduced by 90%, and the exercise has greatly decreased the stress level.
There is no way this would have come about without Brian's expertise. His ability to gently handle differing personalities, perspectives, and needs have created a healthier, and more enjoyable work atmosphere."
– Cyndi Fay, Encompass Business Systems
MARIAH



"Through Brian' s guidance, my simple desire for better fitness quickly shifted into a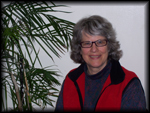 plan for a comprehensive lifestyle transformation that has been very empowering.  Brian uses his comprehensive understanding of wellness to hold an unwavering hopeful vision for me that I can borrow when I falter. He has wisely broadened my vision of what I can do and has given me constantly expanding steps along the way. Through an enriched exercise program and evaluating my food habits, I have shifted into a steadier, more balanced pattern and my weight has become healthier as my body thrives."
JIM

"He is driven to help the corporate clients that he has to make healthy choices in a world of cans of soda, cakes for celebrations, donuts, etc. He knows that world is set up to have us fail, and gives great advice to navigate through those rough waters. It doesn't matter if your goal is to lose 10 or 100 pounds, to lower blood pressure or reduce cholesterol, increase your metabolism or lower your resting heart rate – Brian is knowledgeable and will help you achieve whatever goal you set for yourself or your company."
KATHY
"Working with Second Nature Wellness Consulting has helped me to achieve my fitness goals and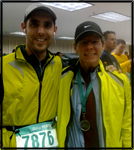 raise the bar with workout challenges that help me to achieve new goals and bring them to a higher, realistic level.  Each client is provided with the guidance and tools to succeed, which adds to the commitment to a joint partnership in health.   The encouragement, support and knowledge has added to my personal fitness success and has more than met my expectations for helping me to build overall strength, endurance and to "get out of my head"; which helps me in ALL my sport activities and life.   I consider this an ongoing investment in myself, and a commitment to my overall health."
Update: Kathy finished 1st in her age group at the Seattle Marathon 10K in August 2011.